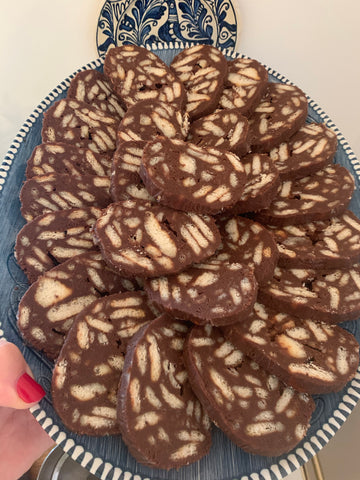 Childhood dreams come true. Growing up in Romania this was the no. 1 dessert. It's a no bake chocolate roll with tea crackers. It's sweet and soft but crunchy. Made to order. 1LB / 480g each. 
ingredients: tea crackers, milk, butter, sugar, Belgian cocoa. 
For nationwide shipping we will send frozen. We will deliver in NYC the same day we prepare it. 
Makes a wonderful gift and it will arrive in a box with a bow and a message. Please specify your message at checkout. 
Related Products
---